Seperti biasa, kalo weekend itu udah jatahnya riding pagi, yaitu antara hari Sabtu atau Minggu, kalo bisa dua hari berturut-turut. Untuk weekend kali ini agak berbeda dengan weekend-weekend sebelumnya. Hari Sabtu anggota TWIN (Two Wheels Indonesia) lengkap riding bareng dari pagi. Dari jam 6:30 langsung berangkat ke Gondrong Sticker Tebet karena Frangky pengen pasang cutting sticker di fuel-tank motor Kawasaki Ninja ZX-6R 636. Tapi karena ramenya enggak karuan, kita skip dulu untuk cutting sticker di motor Frangky dan langsung lanjut ke SCBD seperti biasa.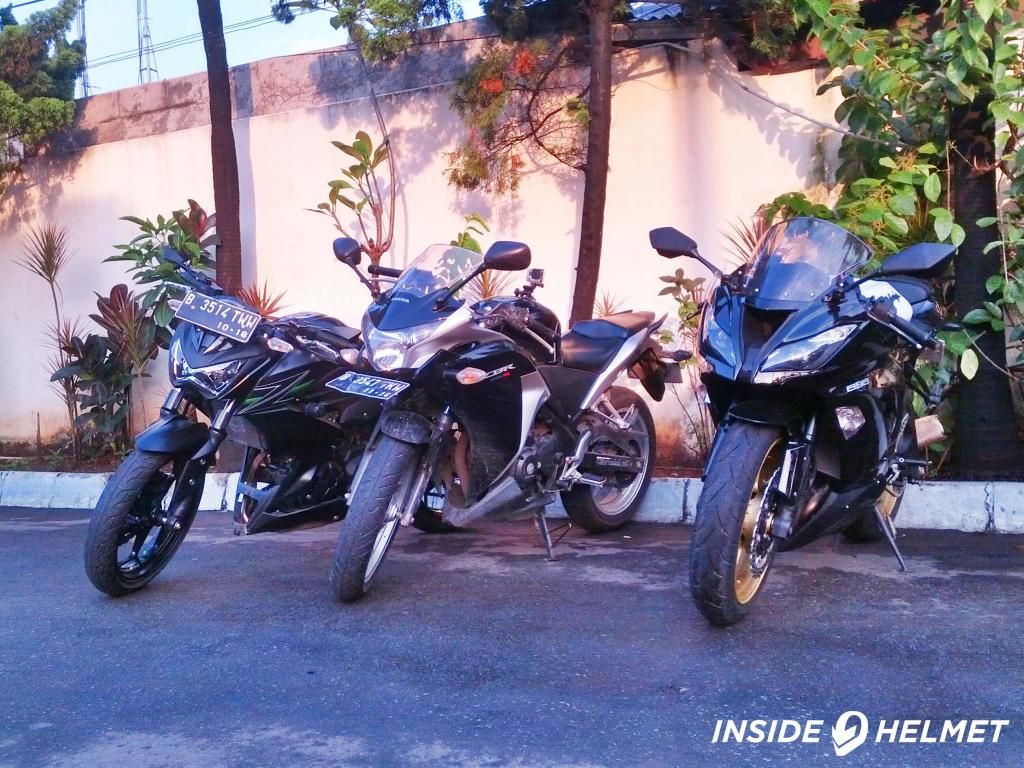 [youtube=http://youtu.be/YP484sLgPUw&w=420]
Untuk hari Minggu,  biasanya InHelm riding bareng 2 temennya dari TWIN, kali ini lebih rame daripada itu. InHelm diajak untuk riding bareng temen-temen dari Frangky. Kira-kira jam 7 InHelm sampe di Shell Tebet untuk mengisi bensin sambil menunggu yang lain, dan enggak lama kemudian, beberapa motor juga sampe di sana. Dari motor Honda CBR250R (motornya InHelm kecil sendiri :D), Honda CB400, Kawasaki Ninja 650, Kawasaki Ninja ZX-6R, dan beberapa motor Kawasaki ZX-6R 636.
Sampe di Senayan, kita langsung ke daerah Parkir Timur Senayan dan sarapan bakso & nasi goreng. Sayangnya InHelm hari itu enggak bisa lama, jadi enggak bisa sarapan bareng dan harus jalan lagi. If you guys are reading this, I'm eager to join with you guys again! Dan pastinya ngerekam semua (enggak di belakang terus. Haha). I hope you enjoy the video, you may give comments in the YouTube video, and as always. Enjoy and Ride Safely!

Arvy Este
Founder and Writer of Inside Helmet
Motorcycle Blog and Vlog Indonesia
Ride Outside, Write Insight